Wave accounting alternative for NZ businesses
Wave is an accounting and payment processing application for small businesses and freelancers. In 2020 they announced that they will no longer be serving customers outside of the North American market. If you are looking for a Wave accounting alternative, Cobalt is a great option!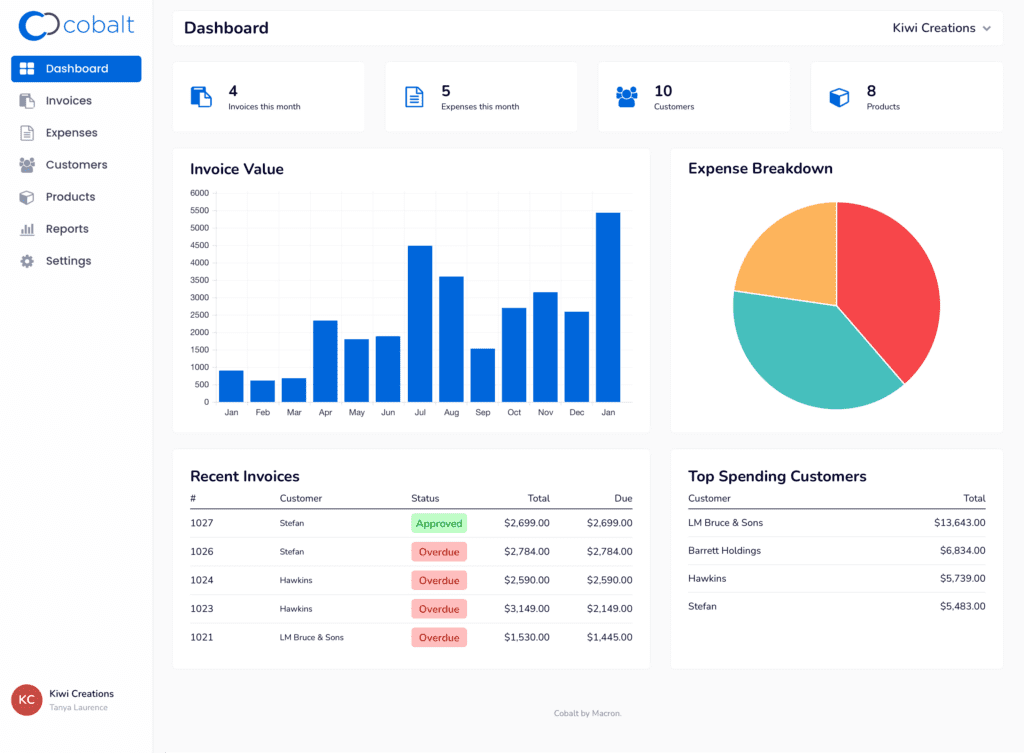 Cobalt has many of the great features that Wave offers such as invoice reminders, recurring invoices, and Stripe payments. If there is a specific Wave feature that you need and you don't think we do it, we are happy to discuss your requirements. We are always working to make Cobalt as useful as possible to help with your business needs. Contact us today!
Start invoicing with Cobalt